#0.5
Chica conoce chico...
En la peor noche de su vida, cuando ha decidido dar un paso drástico del que no hay vuelta atrás.
La chica está acostumbrada a estar sentada, dejando que el destino reparta su cruel mano a la gente buena con corazones suaves y ya ha tenido suficiente.
La chica cree que es hora de luchar contra el destino y contra los hombres que no tienen cuidado con todas las cosas preciosas que una
mujer enamorada tiene para darle.
El destino muestra a la chica quién es el jefe y vuelca su mundo y sus planes al revés sin sudar a mares.
Chico conoce chica…
En la mejor noche de su vida, cuando ha decidido que va a hacer movimientos para ser el hombre que siempre tuvo la intención de ser, en lugar del hombre para el que fue entrenado y condicionado.
El chico está acostumbrado a una vida solitaria, tranquila en el bosque y sabiendo que lo único que podría estar buscándolo son los problemas y los problemas ya no están en su inventario en el mercado.
El chico cree que es hora de mostrar quién es el jefe, incluso si este problema tiene grandes ojos azules y un cuerpo hecho para volver a los hombres estúpidos. El problema solo tiene ventaja si el chico cae preso de su tentación.
Los problemas vuelcan la vida tranquila y serena del chico sin ningún esfuerzo.
Los problemas son divertidos y el destino tiene un sentido del humor perverso cuando se trata de que este chico conozca a esta chica
#1
No te dejes engañar.
No me disculpes.
No soy un buen hombre.
He visto cosas que nadie debería, hecho cosas de las que nadie debería hablar. El honor y la conciencia no tienen lugar en mi vida. Pero he luchado y he sobrevivido. He tenido que hacerlo.
La primera vez que la vi bailar en ese escenario de mala muerte en ese club de segunda, sentí mi corazón latir por primera vez. Keelyn Foster era demasiado joven, demasiado vibrante para este lugar, y supe en un instante que la haría mía. Pero primero tenía que escalar mi camino a la cima. Tenía que tener algo más que ofrecerle.
Estoy aquí ahora, el dinero no es un objeto y no tengo igual. Excepto para ella. Ella ha desaparecido. Pero no te preocupes, la encontraré y la reclamaré. Ella será mía.
Como he dicho, no te dejes engañar. No soy el diablo disfrazado... Soy el único al frente y al centro.
#2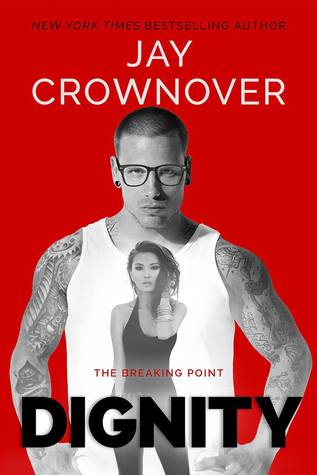 Las apariencias engañan.
Sabía que la mayoría de la gente miraba la tinta y el cuerpo increíblemente grande y fuerte que cubría y decidía que yo era un bravucón... un matón... una bestia. Sin embargo, yo estaba programado para ser un pensador, no un luchador; mi mente era mi mayor arma y mi mayor debilidad.
Debería haber elegido usar mi cerebro y mis talentos para ser uno de los chicos buenos, un héroe, un hombre con dignidad y valor.
Le di la espalda a la dignidad y vendí mi alma al mejor postor, decidiendo bailar con el diablo.
No sabía cómo ayudarme a mí mismo, así que no había ninguna posibilidad de que supiera cómo salvar a otra persona.
Esa otra persona era Noe Lee. Era la ladrona descuidada e indisciplinada que era tan inteligente como yo y el doble de conocedora de la calle. Era irritantemente adorable bajo la suciedad y la mugre y estaba en problemas. Me dije a mí mismo que no era mi trabajo evitar que se ahogara. En The Point, era hundirse o nadar y yo no era el socorrista designado.
Había cerrado la puerta en su rostro, pero ahora ella se fue... se desvaneció... desapareció sin dejar rastro. Me llevó menos de un segundo darme cuenta de que quería recuperarla.
Cuando llega una mujer que derrite todas las cosas duras y congeladas de las que estás hecho, harás cualquier cosa que tengas que hacer para traerla a casa.
Lo que ves no es siempre lo que obtienes... y con un hombre como yo hay más de lo que alguien jamás hubiera esperado.
#3
Había una vez una hermosa princesa que llamaba a un reino corrupto hogar dulce hogar.
Protegida y cuidada de lo peor que el mundo tenía para ofrecer, se enamoró de la ciudad en ruinas que ardía y resplandecía a su alrededor.
Cada rincón sucio, cada sombra tenebrosa, encontró un lugar en su corazón. También lo hizo un hombre que era violento y peligroso, al igual que las calles que ella reclamaba como propias.
Él era todo negocios y brutalidad, excepto cuando se trataba de ella. Con ella, él era tranquilo, atento y desgarradoramente paciente.
Él le advirtió una y otra vez que no era el hombre para ella, pero ella se negó a escuchar. Ella nunca esperó que las calles o sus ejecutores la lastimaran, ya que le había dado su corazón tan completamente a ambos.
Debería haber sabido que las calles de The Point siempre serían salvajes, y también lo era el hombre que se había comprometido a mantener el control de ellas en manos de criminales y malditos capos.
Cegada por una traición que cortaba tan profundamente que estaba segura de que las heridas nunca sanarían, la princesa huyó del hogar que amaba y del hombre que le rompió el corazón. Se suponía que arrojar su corona oxidada y retorcida la ayudaría a olvidar. Todo lo que hizo fue hacerla desear todo lo que dejó atrás. Se dijo a sí misma que nunca volvería, pero en este reino atormentado, la familia lo es todo. Finalmente, no tiene más remedio que regresar.
Mientras ella se había ido, la gente que la amaba trabajó duro para hacer que la ciudad fuera segura, y el hombre que la destruyó se hundió más profundamente en la oscuridad. Volver no debería parecer una rendición... pero lo hace. Mientras esta linda princesa se encuentra al borde de lo desconocido, el pasado ataca con fuerza. Es un buen recordatorio de que el amor de cachorrito finalmente crece y se convierte en algo con dientes afilados y un mordisco infernal.
Ella nunca pidió las llaves del reino. Ella preferiría salir y construir el suyo propio.